Yamaha FZ6 Rental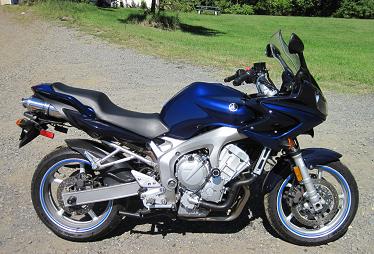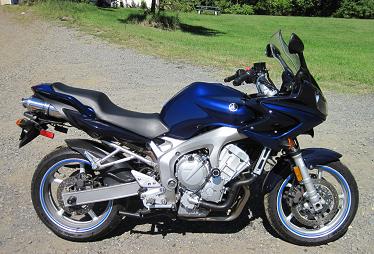 Yamaha FZ6 Rental
Winner of the Inside Motorcycles Middleweight Naked Bike Shootout, the - FZ6 offers an unbeatable combination of comfort and performance. Featuring a R6 based powerplant, a wind breaking quarter fairing and a comfortable upright riding position, the FZ6 offers a great riding experience whether you are a veteran rider or just getting starting. Defies Categories, Exceeds Expectations If youre looking for one bike to perform a multitude of missions, look no further. Take it from Cycle World* Magazine - For a more advanced rider looking for a bike to do it all, there is no other choice. The upright riding position, stylish and protective half-fairing, cush seat and 5.1-gallon gas tank say sport-tourer/ commuter. Then again, that high-winding fuel- injected R6 engine, stiff Controlled Fill frame, lightweight R6 wheels and underseat exhaust all say performance, loud and clear. That strong and light aluminum frame is assembled with zero welds, and a simple and reliable group fuel-injection system keeps maintenance to a minimum. Whatever you call the FZ6, it's ready and able to deal with any quantity or quality of pavement. Please call or text 732-284-8075 for last minute motorcycle rentals.
Reservations cancellation charges, we take reservations seriously, when you make a reservation we are telling other customers that that vehicle is no longer available for that day.: Your choice: either a 20% fee (we will refund you 80% of your payment) or a rain check. Rain checks must be used within 6 months of the initial reservation. We take reservations seriously we hope you do as well. If you return early due to bad weather, we will issue you a partial rain check.
Note: You must be 21 years old or older, must have a valid motorcycle license or endorsement, you must buy per day insurance from MBA and all of our rentals require a $1500 refundable security/damage deposit. We cannot rent to anyone with just a motorcycle permit. If you are renting one of our Trikes, you can have just a Trike endorsement. If you have more questions about this, you can email us at redline.rentals.llc@gmail.com
You have not made reservations till you have made payment.
Please email us at info@redline-rentals.com or text us at 732-284-8074
Motorcycle license required, a permit is not a license.
$1500 INSURANCE DEDUCTIBLE WILL BE PUT ON CARD